I am almost finished the new update and the pet system is really coming long nicely.
In the meantime, I have also realized we are still using the same old chat as the original version of SoM and decided to improve it as well.
It has been resized to fit he rest of the GUI, as well as a much bigger variety of chat colours. You will now be able to add colour tags to your chat (such as <blue>this is not green</blue>). Just thought this would be a neat feature.
Here is a preview of the new improved GUI: (clicking on the image will show the full size)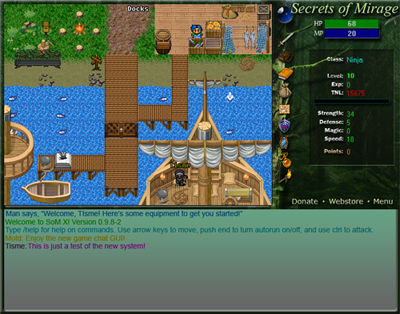 Also, along with this new system I've added another new feature. Whenever your character is struck with a critical hit, both your new chat box and the main game screen will flash red: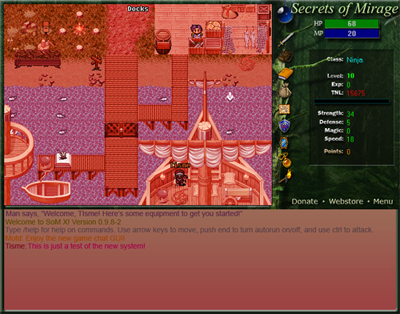 Hope everyone enjoys this new system! It should be released very soon!

_________________



Scorpware.net
Scorpio wrote:
Let's all play the 'quote Scorpio in your signature' game!
Wooot small text.